Summer is finally here so our shows can't be far behind!
Looking forward to seeing you for some shopping By the Sea! (Check our show schedule under "ABOUT".)
Free shipping on all orders in the continental USA!
Welcome to our website!
NEW LAYOUT. MOBILE-FRIENDLY. EASY SHOPPING.
We've been busy! Introducing many new letter photos, greeting cards and Nautical Numbers (docks & buoys). Check it out and get inspired.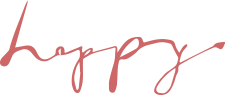 Our Photography. Your Creativity.
Create your own coastal memory in a reclaimed barnwood frame.
Enter up to 10 letters or single digit numbers.
Use dash (-) for Symbol photos (e.g., #, ', ♥…). Use underscore (_) for blank spaces (where you can put your own 4x6 photo).
Coastal letter art & personalized gifts
Whether you like walking on the beach, sightseeing by bicycle, flying a kite, watching a ball game, shopping for antiques, visiting an art gallery, kayaking in a marsh, collecting seashells, eating fried clams, savoring an ice cream cone, or simply enjoying a sunset you will find Letters from the Cape® to capture your heart!
We feature authentic, recycled, rustic barnwood frames, with their own unique charm, and no two are alike... Made in the USA!